Apple Horn 8
Mattias IA Eklundh Signature
Updated with a Charcoal Black Matt finish, FU-Tone 8 string bridge and Stainless Steel True Temperament frets, the Caparison Apple Horn 8 is, in our humble opinion, the pinnacle of extreme guitar design. The Walnut and Mahogany tone wood composite body helps to maintain that essential note definition needed when dealing with avant-garde guitar tunings. The highs remain crystal clear with a distinctive bell like midrange and the low notes are tight yet thunderous.
The fast and comfortable hand finished, the beautiful 5-piece maple/walnut neck, offers up a security for its extensive size. In addition, two titanium rods were built into the neck, eliminating any chance of warping and increasing the guitar's strength, stability and performance. Add to this the 27 fret Stainless Steel True Temperament system on a select Ebony fingerboard and the exacting harmonics that this guitar produces sing out in perfect intonation.
"Every time I pick up the Caparison Apple Horn 8 I am utterly floored and flabbergasted by its playability and enormously rich tone. It's like a chamber orchestra in one instrument!
"I own and have tried numerous eight string guitars but, never understood the full potential of the instrument until I had "The Beast" in my lap (as my fellow Caparison friends like to call it). The usual thing out there nowadays, it seems, is to get an eight string, turn up the distortion, do a little "djent-djent-djent" on the two lowest strings and make a pseudo evil face to go with it. The Apple Horn 8 has so, so much more to offer. You can play anything. The guitar is so well balanced, both in look and feel.
"I take a humble, sincere Viking bow to my dear buddies at Caparison for making this happen. This is not just another guitar. It will take me a few years to fully understand the nature and the astonishing wide spectrum of the Apple Horn 8. I am looking forward to the ride." - Mattias "IA" Eklundh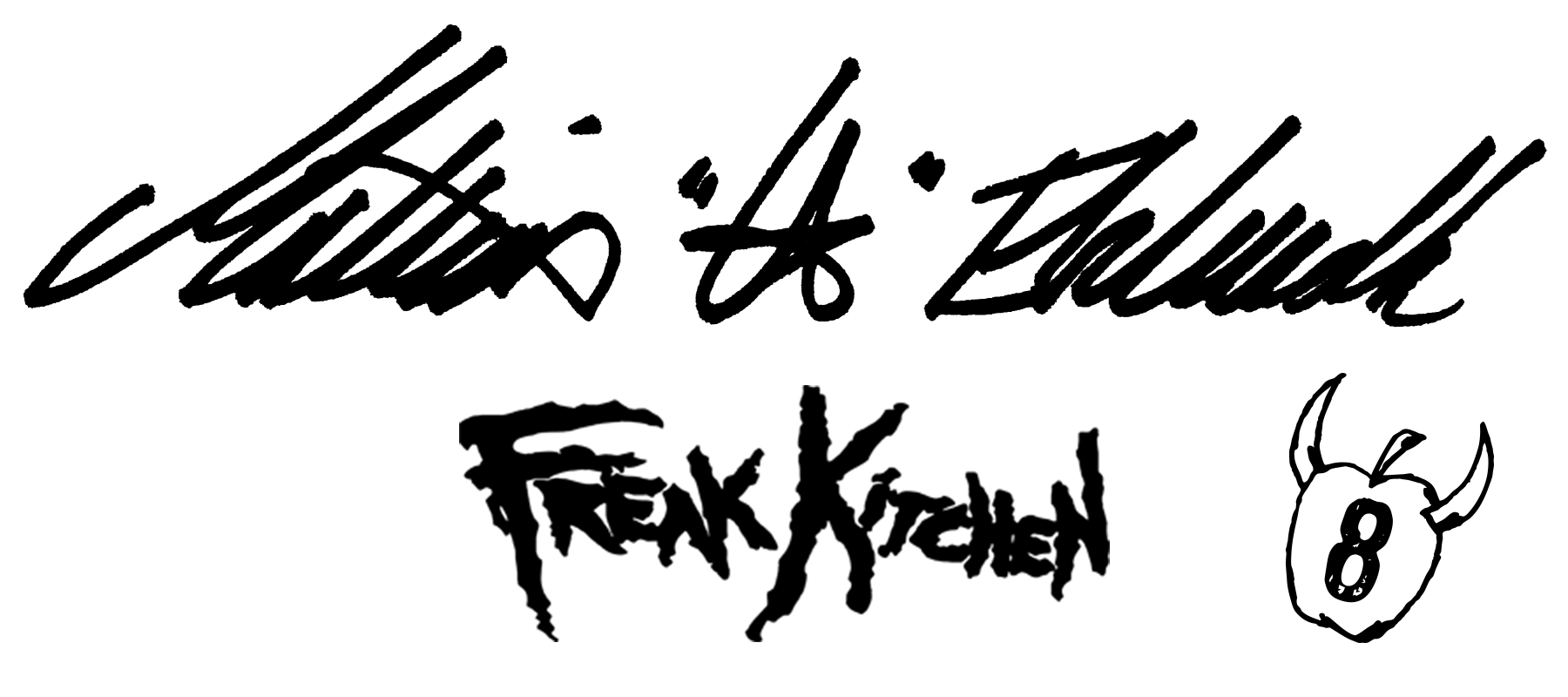 ---
---
[wccr_country countries="Region Name_Europe,Sub-region Name_Australia and New Zealand,US,CA"]
[/wccr_country] [wccr_country countries="Region Name_Europe,Sub-region Name_Australia and New Zealand,US,CA,JP" disallowed="1"]
[/wccr_country]
[wccr_country countries="JP,Region Name_Africa" disallowed="1"]
[/wccr_country]
---

Charcoal Black
Model Name:
Apple Horn 8
Top:
Walnut
Back:
Mahogany
Bridge:

FU-Tone 8 String,
with Big Brass Block,
Noiseless HD Springs,
Titanium String Blocks
Head Top:
Pro. Black
Neck Finish:
Oiled
Body Finish:
Charcoal Black Matt
Hardware:
FU-Tone Black,
Gotoh Cosmo Black
Neck Joint:
Bolt-On
Neck Material:
Maple / Walnut 5-Piece with
Twin Titanuim Support Rods
Neck Grip:
Apple Horn 8
Fingerboard:
Ebony, White Binding
Radius:
350mmR to 400mmR
Scale Length:
685.8mm (27")
Nut Width:
54mm
No. of Frets:
27
Fret Type:
Jumbo Stainless Steel
True Temperament
Depth, 1st Fret
Approx. 21.0mm
Depth, 12th Fret
Approx. 22.0mm
Nut:
FU-Tone Locking
Position Inlay:
None
Headstock:
Devil's Tail, AH8 Logo
Head Angle:
15 Degrees
Tuners:
Gotoh SG381-07 H.A.P.
Tuning:

1E, 2B, 3G, 4D, 5A, 6E,
7 LowA, 8 LowE

Strings:
RotoSound .009/.011/.016/
.024/.032/.042/.054/.065

Electronics & Accessories
---
Neck Pickup:
DiMarzio PAF 8
Bridge Pickup:
DiMarzio D Activator 8
Controls:
Master Volume with 2-Way
"Push-Push" Pickup Selector
Case:
Fitted Hard Case